From us...
Whitsundays Guide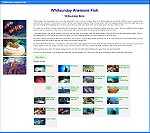 Did you know Sailing-Whitsundays has the most comprehensive online Guide to the Whitsundays ?
Sailing Whitsundays goes mobile
The best guide to the Whitsundays has launched a new mobile version for your iPhone or Android phone. So you can see the best Whitsunday holidays while youre traveling. Next time you surf this site on your mobile phone, youll view it in all its mobile glory!



| | |
| --- | --- |
| | OUR BOATING EXPERTS READY TO HELP YOU |
| | Based in Airlie Beach |
| | Can answer all your boat questions |
| | Our experts are all experienced locals |
| | We will build you exclusive packages to save you money |
| | Whitsundays biggest boat cooperative |
| | 提供廣東話及普通話翻譯服務的旅遊顧問 |
| | 提供广东话及普通话翻译服务的旅游顾问 |






Nov 2014

Schoolies bring economic boost to the Whitsundays

SCHOOLIES has been run successfully in the Whitsundays once again, with no major complaints from police or organisers and about 2000 school leavers providing a welcome boost to the local economy.

Nov 2014

Chinese delegation explores our Whitsunday region

OPPORTUNITIES for investment in agriculture, aquaculture and property development were high on the agenda when Whitsunday Regional Council hosted a delegation from Chinas Yongning County last week.

Nov 2014

Katy Perry visits The Whitsundays!

POP sensation Katy Perry is currently in Australia on her Prismatic world tour and she has taken time off to visit the Whitsundays.

Nov 2014

Whale shark visits dive site

VISITORS to the Yongala dive site north of the Whitsundays and about 80km from Abbot Point, were extremely lucky to see a whale shark over the weekend.