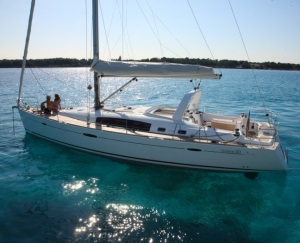 Blizzard might have a cool name but she is the hot topic of the town!!



One of the Whitsundays newest boats, Blizzard is already a popular choice amongst travelers looking for a fun and interactive Whitsunday experience. With low passenger numbers, private cabins and paddleboards all at an affordable price! She offers the perfect mix of traditional sailing with the comforts of modern design.





---
Featuring all the latest designs, Blizzard 2 days/2 nights trip offers guests the chance to experience the Whitsundays in style, stability and ultimate comfort! For 2 days and 2 nights, you will sail among the 74 Whitsunday Islands visiting all the best snorkel sites and of course, Whitehaven Beach! Unlike similar tours, Blizzard also supplies an array of unique water sports equipment for you to use throughout the trip. The featured Sea Scooter is a must-try!

Blizzard features:
A maximum 10 guests creating a sociable and intimate atmosphere
Stand up paddle board
Sea scooter to ensure you make the most of your time snorkelling
Private cabins with your very own en suite available
Fresh linen & bath towel provided to all guests
All meals are included and are freshly prepared on the vessel by your highly trained crew
tea and coffee
Wetsuit hire and snorkeling equipment provided for your convinience
Do not settle for your one chance to sail through the Whitsunday Islands. Indulge in a quality and customized tour that offers a perfect relaxing environment where 'fun' is always readily available. See what all the hype is about and book today!



No trip aboard Blizzard is the same! Your crew are focused on giving you a personalized and customized experience. All the best tools are in place, you just need to decide what option will put the biggest smile on your face... go for a crystal clear snorkel? Find a nemo using the Sea Scooter? Or perhaps get a work-out using the Stand-Up Paddle Board? There an abundance of fun for everyone! While you decide what you feel like doing, your crew will make all the best choices on where to go. Consider them the experts of the area, knowing all the best snorkel sites, anchorages and the hidden gems of the islands. Rest assured you will see all the best of the Whitsunday Islands... Take in the incredible scenery as you smoothly sail from one great destination to the next. Feel free to join in all the action of sailing, or simply enjoy the pleasure of ultimate relaxation.

Each tour visits the beautiful Whitehaven Beach on Whitsunday Island. A short walk takes you up the Hill Inlet Lookout, from where you have a breathtaking view over Whitehaven Beach. Be sure to bring your camera along to capture the memories! The tour stops in various of the dreamy Whitsunday Bays for snorkeling. Underwater you'll find a whole world of itself, full of colourful corals and fish.




SAMPLE MENU

Day One

Sunset snacks: Hot spring rolls with various dipping sauces
Dinner: Moroccan chicken breast fillet, Mediterranean pasta salad,
Greek salad, served with Arabian yoghurt sauce

Day Two

Breakfast: Freshly brewed coffee, tea, orange juice, muesli, cornflakes, cocoa pops, milk,
English muffins,a selection of spreads and freshly prepared fruit salad
Lunch: Roast chicken, potato salad a la Tristran, fresh green salad, and various sauces
Sunset snack: Hot dim sims with various dipping sauces
Dinner: Beef stoganoff, roasted vegetables, rice

Day Three

Breakfast: Freshly brewed coffee, tea, orange juice, muesli, cornflakes, cocoa pops, milk,
English muffins,a selection of spreads and freshly prepared fruit salad
Lunch: Deli sandwich rolls

Morning & Afternoon Tea, Coffee, tea, milk, biscuits - also served throughout the trip

Please this is a sample of menu and is subject to change and amendments

BOOK WITH US TODAY! CALL 1800 550 751 OR (07) 4914 2425 IF LOCAL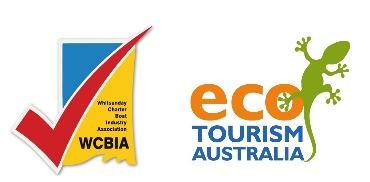 Please note:
Minimum age for children is 10+. Guests under 18 must be able to swim.
Guests under 18 cannot be booked into shared accommodation. (except where group will occupy an entire shared area). In other cases the parent need to occupy the shared area and child share private cabin with other parent)
SUITABILITY OF GUESTS.
Our sailing adventures are only suitable for active people. A basic level of fitness and mobility is required. As a guideline Guests should be able to climb a ladder easily.
---
You May Also Be Interested In...
Whitsundays Pleasure Package - Whitsundays