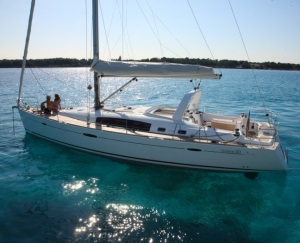 Blizzard might have a cool name, but she is the hot topic of the town!!



Brand new and having just arrived to the Whitsundays, Blizzard is already a popular choice amongst travelers looking for a fun and interactive Whitsunday experience with low passenger numbers and an affordable price! She offers the perfect mix of traditional sailing with the comforts of modern design. Unique to the rest, Blizzard offers passengers the chance to indulge in more exciting water activities - snorkeling, Stand-Up Paddle Boarding, and even the use of a Sea Scooter. Privacy is no concern as all cabins are self contained!(2 days/2 nights)





---
Featuring all the latest designs, Blizzard offers guests the chance to experience the Whitsundays in style, stability and ultimate comfort! For 2 days and 2 nights, you will sail among the 74 Whitsunday Islands visiting all the best snorkel sites and of course, Whitehaven Beach! Unlike similar tours, Blizzard also supplies an array of unique water sports equipment for you to use throughout the trip. The featured Sea Scooter is a must-try!

Blizzard features:
Only 10 guests
Ample deck-space for sun baking whilst under sail
Fun water sports including: Stand-Up Paddle Board, Sea Scooter, and snorkeling
Private en suite cabins available
Linen & bath towel
High quality meals
Sailing and snorkeling tuition
Wet-suit and snorkeling equipment provided
Do not settle for your one chance to sail through the Whitsunday Islands. Indulge in a quality and customized tour that offers a perfect relaxing environment where 'fun' is always readily available. See what all the hype is about and book today!
---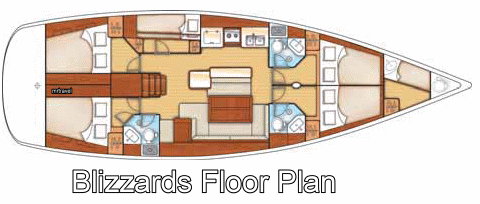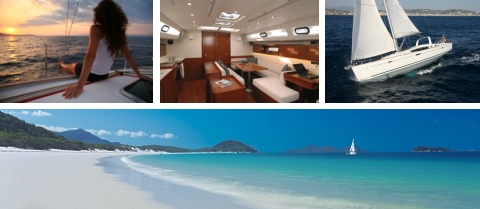 Action-packed or rest and relax? You decide!

No trip aboard Blizzard is the same! Your crew are focused on giving you a personalized and customized experience. All the best tools are in place, you just need to decide what option will put the biggest smile on your face... go for a crystal clear snorkel? Find a nemo using the Sea Scooter? Or perhaps get a work-out using the Stand-Up Paddle Board? There an abundance of fun for everyone! While you decide what you feel like doing, your crew will make all the best choices on where to go. Consider them the experts of the area, knowing all the best snorkel sites, anchorages and the hidden gems of the islands. Rest assured you will see all the best of the Whitsunday Islands... Take in the incredible scenery as you smoothly sail from one great destination to the next. Feel free to join in all the action of sailing, or simply enjoy the pleasure of ultimate relaxation.

Each tour visits the beautiful Whitehaven Beach on Whitsunday Island. A short walk takes you up the Hill Inlet Lookout, from where you have a breathtaking view over Whitehaven Beach. Be sure to bring your camera along to capture the memories! The tour stops in various of the dreamy Whitsunday Bays for snorkeling. Underwater you'll find a whole world of itself, full of colourful corals and fish.

Food made to please!

Below is an example of the cuisine Blizzard crew usually prepares for guests. They cater for all dietary requirements from vegetarian to gluten intolerant and are happy to assist with any special occasions aboard like birthdays and anniversaries. Here is what you can look forward to...


Sample Menu
DAY 1

Sunset snacks: Hot spring rolls with various dipping sauces
Dinner: Moroccan chicken breast fillet, Mediterranean pasta salad, Greek salad, served with Arabian yogurt sauce

DAY 2

Breakfast: Freshly brewed coffee, tea, orange juice, muesli, cornflakes, cocoa pops, milk, English muffins, a selection of spreads and freshly prepared fruit salad
Lunch: Roast chicken, potato salad a la Tristran, fresh green salad, and various sauces
Sunset snack: Hot dim sims with various dipping sauces
Dinner: Beef stoganoff, roasted vegetables, rice

DAY 3

Breakfast: Freshly brewed coffee, tea, orange juice, muesli, cornflakes, cocoa pops, milk, English muffins, a selection of spreads and freshly prepared fruit salad
Lunch: Deli sandwich rolls

Morning & Afternoon Tea*: Coffee, tea, milk, biscuits * Served when convenient with boat's movement
BOOK WITH US TODAY! CALL 1800 550 751 OR (07) 4914 2425 IF LOCAL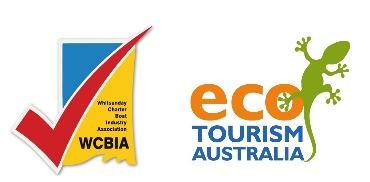 ECO vessel? WHAT ECO ACCREDITION MEANS WCBIA.? WHY CHOOSE WCBIA